we ate some yummy things this weekend. there was healthy stuff involved (rice bowl, tuna salad) and there were some not to healthy things involved (ahem, peanut butter cookies, sticky date pudding, fish and chips).
LUNCH//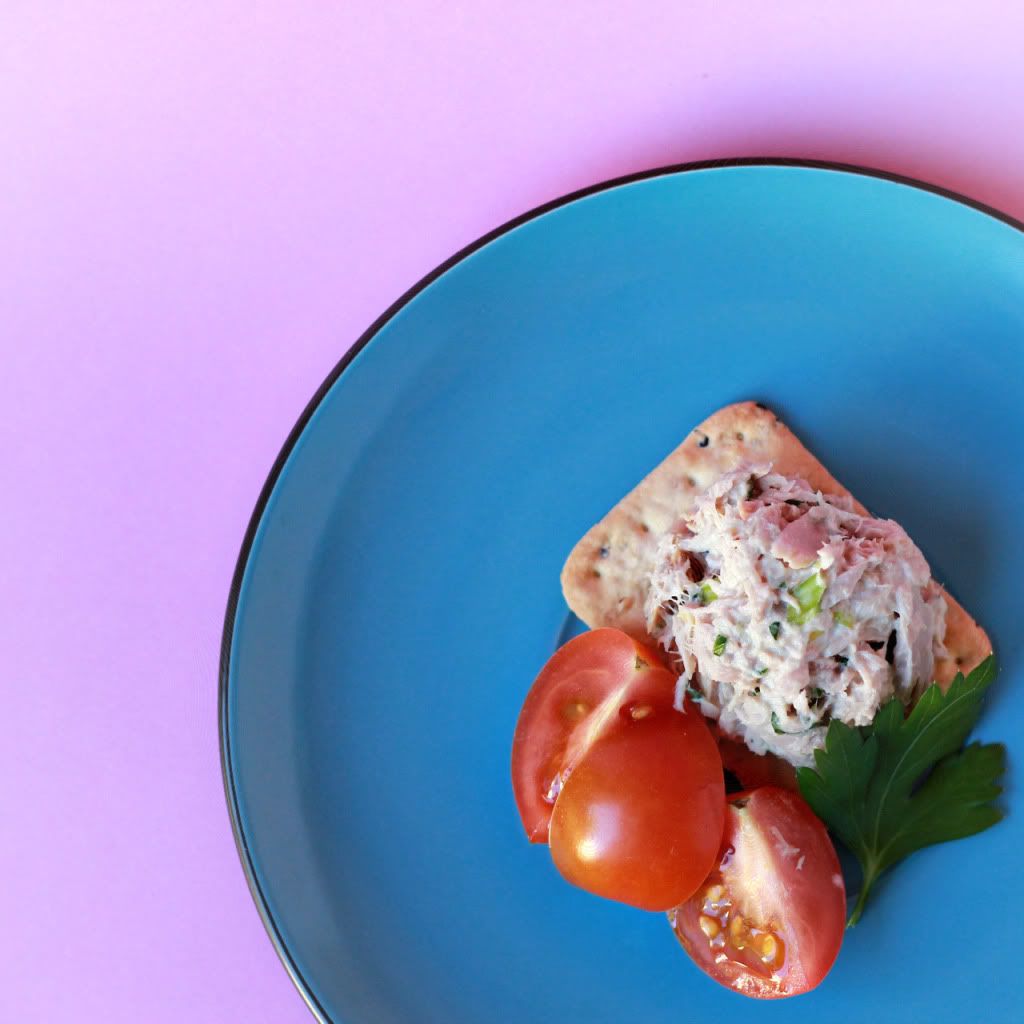 lemon zest and parsley tuna salad on fig and caramelized onion crackers with organic cherry tomatoes
this is often what lunch looks like for me and the kiddos. i don't love sandwiches so i often struggle to figure out easy lunches.
TREAT//
peanut butter and chocolate chip cookies.
oh geez. these cookies turned out really well, not surprising considering their ingredients. i'm eating one right now actually. they have a very sandy texture, and a short-bready sort of feel. mmmmm.
here
is the recipe.
DINNER//
red jasmine rice bowl with grated veggies, deviled eggs and nutritional yeast dressing.
inspired by
the growing season
's rice bowl, we ended saturday on a healthy note! organic red jasmine rice with some chickpeas thrown in and grated raw seasonal vegetables. sprinkle black sesame seeds, pepitas and sunflower seeds, and add deviled eggs and a delicious nutritional yeast-based dressing for your B-vitamin fix (notoriously difficult to find in vegetarian diets). mmmm, umami overload! you feel healthy just eating it!
here is a
rough recipe
for the dressing, although i am not known for accuracy in these matters - i tend to make salad dressings by taste. you may want to taste and adjust the balance of sour and savoury on this one according to your own tastes!