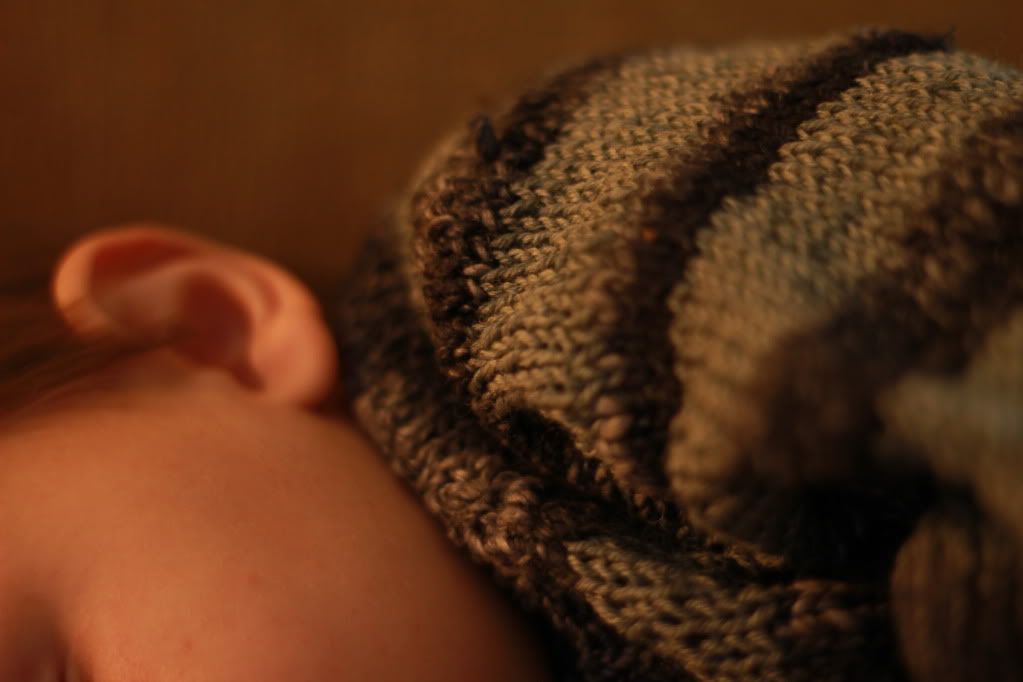 cast off: one not so little baby sweater. it should do him for a couple of years and i've some yarn leftover stored in a zip lock bag for future addition of more stripes to elongate the arms and body length.
i'm pretty sure
elizabeth zimmerman
gave me the idea when she discussed unravelling entire sweaters and knitting them again to accommodate growing children. i'm more than sure that a few extra stripes on this sweater will stretch it to at least half a decade of use, which is more than i can say for a lot of my clothes. choose colours wisely and this approach really validates purchasing good quality, natural fibre yarns for kids knits.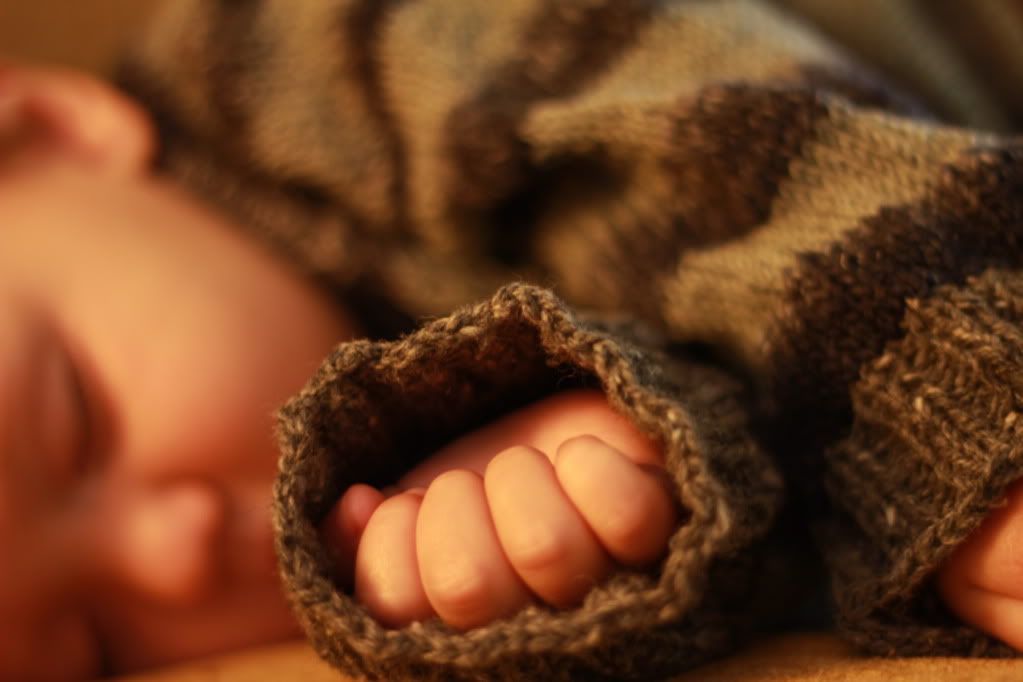 i used noro cotton/silk blend (the grey-black stripes) and some sort of merino wool sock yarn. the sweater was meant to be a stash buster which is why these yarns were never meant to be together - the sage green wool is probably a third of the thickness of the noro in some places (the noro is quite variable in gauge) so the finished stripes look a little wonky together, but not too wonky. it certainly won't be mistaken for a store bought sweater let me tell you.
cast on: organic cotton sweater for myself! i must admit i am a bit daunted by the sheer size of, well, myself and the seemingly endless number of off white stitches this involves my fingers knitting. but i've got these really clicky and slide-y metal needles going and the sweater is meant to be a loose and drapey knit, broken up with tiny noro stripes, so i'm hoping it won't drag by too slowly.
i will keep you posted, now that i'm posting again.